Passionate about beauty care and health, Josée Chartrand and Hélène Leblond joined forces in 1998. The salon then soon transformed into a true beauty and health center.
In 2005, the prestigious center became EQlib Medispa and offers a unique range of services in the heart of Montreal with a multidisciplinary team of specialists and therapists:
All are under the same banner. This way, clients have access to personalized care and quality service provided by specialists at all times.
At EQlib, everything is focused on long-term results and the well-being of clients.
Whether it's body treatments, anti-aging facials, weight management or weight loss, you are surrounded by the best to be treated, supported and advised to achieve your health, beauty and lifestyle goals for a long time.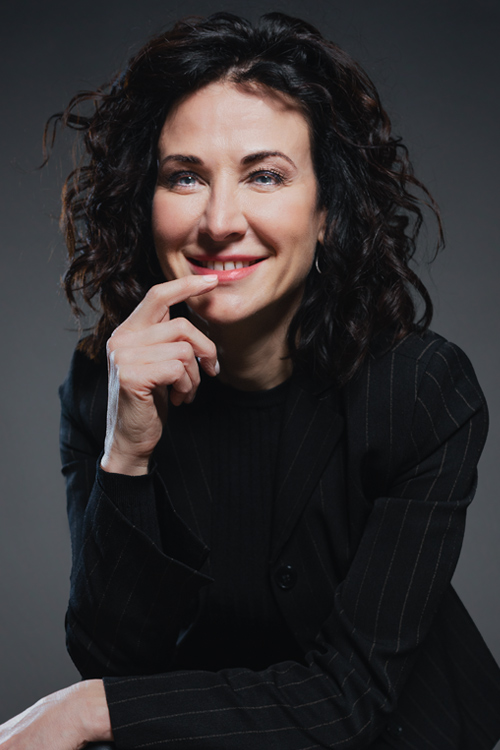 Hélène, beautician and co-owner of EQlib
With more than 30 years of experience in aesthetics, Hélène Leblond, co-owner of EQlib, is there to assist her clients in every aspect of their well-being. Fueled by human interaction, she carries out her work as a manager while still taking care of her clients in the salon. Her favorite treatments? Everything related to new technologies. Microneedling, IPL, paramedical aesthetics, laser, fractional laser: she thrives on renewing herself and remains on top of the new procedures emerging on the market.
Identifying primarily as an entrepreneur, Hélène combined a job in a big-box store with the development of her private practice at home, right after completing her esthetician training. She went on to rent a space in a hair salon, and then joined forces with her friend Josée Chartrand in 1998 to found what would become EQlib. Their mission is to accompany and educate people, while providing them with the necessary tools to achieve optimal well-being.
Hélène is an active woman who loves working out, sharing and meeting new people. She welcomes people into her home as she does into her beauty centre: with open arms. As her customers often say, you feel at home at EQlib!
[LEARN MORE]
Josée, esthetician and co-owner of EQlib
Esthetician since 1988, Josée Chartrand, co-owner of EQlib, accompanies her clients in their quest for greater well-being. To do so, she provides personalized and complete treatments, educates on the best habits to adopt and refers clients to the appropriate resources within the facility. Her signature services are technological treatments for acne and anti-aging care. Her clientele is as diverse as teenagers and women who want to preserve their skin from the effects of aging.
An entrepreneur at heart, Josée launches her business at the age of 18. Although her business starts out small, she joins forces with her friend Hélène in 1998 to found what would become EQlib, a place where clients are taken care of from A to Z. From aesthetics to nutrition to hairdressing, everyone receives personalized care adapted to their needs.
Attentive, sociable and with a good sense of humor, Josée is a team player who likes to be surrounded. She lives her dream every day: to be a business owner and to work in a field she is passionate about: aesthetics.
[LEARN MORE]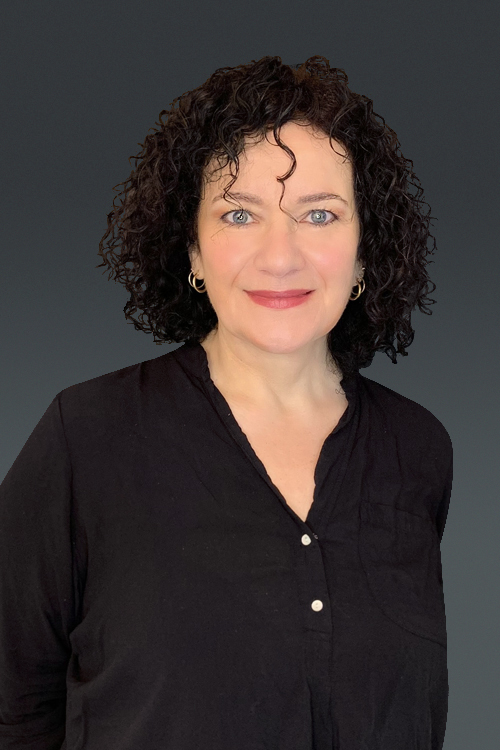 Elizabeth, podologist, hand and foot care specialist
With more than 30 years of experience, Elizabeth Csukly is one of EQlib Medispa's key figures.
With her degrees in podiatry and aesthetics as well as a certificate in reflexology, Elizabeth can help relieve calluses, ingrown toenails and much more.
One of Elizabeth's passions is reflexology. By activating reflex points and reflex zones on the soles of the feet during the 60 minute massage her aim is to relax the body and balance the energies.
A reflexology treatment with Elizabeth is a moment of fulfillment both during and after the treatment. His most loyal customers can assure you of that!
Very sociable and a perfectionist, Elizabeth, wishes above all the well-being of her client and to offer to whomever comes to meet her, a positive, relaxing moment to give them the chance to recharge energy during a treatment. She takes to heart to educate and suggest tools and solutions to her clients. Thus, each person is able to maintain their hands, feet and vitality in good health.
Tania, weight loss technician
Weight loss technician since 2013, Tania Joseph guides EQlib's clients in their nutritional needs to help them reach their wellness goals. Using a program based on the Ideal Protein protocol, she accompanies them through all stages of weight loss, stabilization and maintenance.

Initially trained in business administration and accounting, the young woman joined EQlib as a receptionist when she was still in school. Nutrition came across her path when she was doing a replacement during a colleague's vacation. It was love at first sight. She then enrolled in a training program before founding her own health program in 2015, My Life, My Way.
For the nutrition specialist, taking control of one's diet means making healthy choices without giving up the pleasure of eating. This is why she offers a personalized food guide to each of her clients, based on their preferences and habits.
An avid lover of dance and music, Tania also enjoys walking. Always on the lookout for new ideas to help her clients, this activity allows her to give free rein to her creativity.
[LEARN MORE]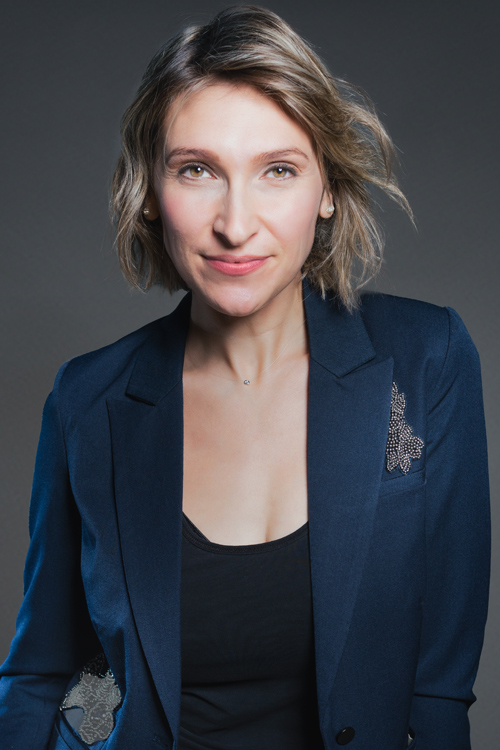 Barbara, Marketing and Communication Director
Barbara Boyer settled in Montreal in 2015, ready to start an internship at EQlib. Six months later, the team adopts her and creates a tailor-made position for her. She then becomes marketing and communication director. For someone who studied in this field, it was a return to her beginnings.
Newsletters, advertising, promotions planning, visuals, video creations, social networks, flyers, posters, business cards: the company's identity goes through her creative mind before reaching the eyes of the customers. Fueled by new ideas, she enjoys freedom of action within the team to innovate, think outside the box and propose new projects.
Passionate about everything related to imagination and creation, she loves art, including dance, music and cinema.
[LEARN MORE]

Arianne, writer
A student in marketing communication at UQÀM, Arianne Medeiros is the person responsible for writing the product sheets for the EQlib website since March 2021. Working from home, this job combines perfectly with her studies and allows her to acquire a great experience in web writing and SEO. 
Although she doesn't work alongside the EQlib team on a daily basis, Arianne appreciates the openness and warm spirit of her colleagues.  Her work also allows her to get a closer look at the world of aesthetics, which she's passionate about.
Having first completed a DEC in media and possessing a definite talent for writing, her main objective was to become a journalist. Following an advertising course that particularly resonated with her, she chose to focus on marketing communications, a discipline that unites all her interests. She hopes to eventually join the ranks of a creative agency.
A sportswoman, she enjoys working out, doing outdoor activities and going out with friends. Dreaming of travelling, her savings are aimed at helping her discover the world.